Monastier Festival @ August 7th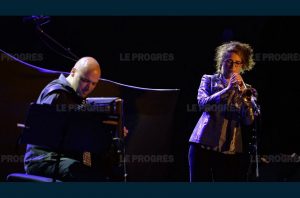 Festival des Cuivres de Monastier yesterday, duo with Lionel Suarez, what a great place with wonderful people! We had a tremendously nice time on stage, thanks to the great audience.
Here's a little report from News paper : Le Progrès
Thanks to you all. I wish you a great summer!